Hurray!
Finally can have some rest time =)
and went to Orchard Central for some shopping yesterday. It's my first time there! can you imagine, so sua gu...bought quite a number of things too over the weekend too.
We finally bought the BUMBO seat. It is lime green!
but he still prefers his good old rocker
Bought a toy car at Robinsons too. I thought it's pretty cute. He seems to adore this as he watches it zoom towards him.
Bought another set of infant pillows so that we don't need to lug so many things to our new house. It's machiam house moving every weekend. We brought his clothes, pillows, rockers toys over to make him feel "at home"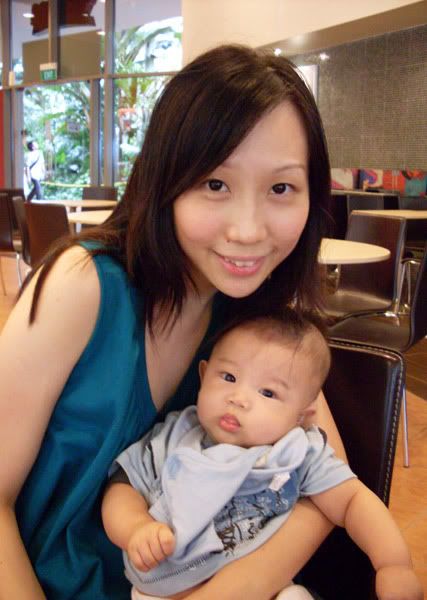 picture taken at a restaurant at Singapore Flyer. Skyler didn't go up as we were scared that we will have NOWHERE to run when he cries. He doesnt seem interested in taking pictures with mummy. Bleah
Him happily in his stroller