I woke up still feeling very very tired and rushed to the toilet to get the
pregnancy test kit as my menses was about 5 days late.
The previous night i still dreamt that the test result was negative.
And i knew it will turn positive as dreams are always the opposite of
reality and it did!
Woke up sleepy darren and showed him the pregnancy test kit without telling
him the result.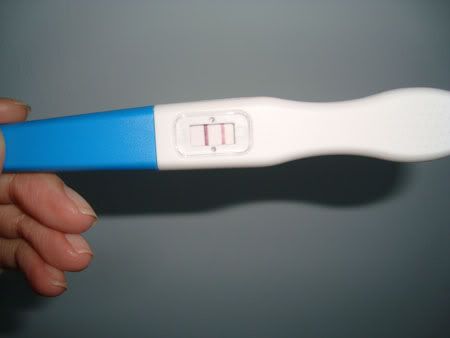 he just looked at the test kit, and looked at the box, and looked at the
test kit again. and he pretended to go to sleep ha!
i bet he must be very happy inside. I was both nervous but happy of course.
I told Darren that now I can enjoy the 9 months of being a 女王....but New Daddy Darren said: No No NO... you are my 女......神 !!!
Whahhahahaha
and 女神 I shall be!