Each day pass with lighting speed and now Skyler is 2 months old!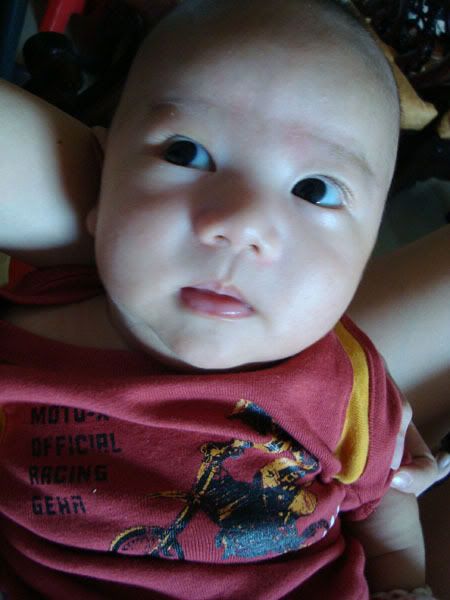 And another 3 weeks time, Mummy will be back to work! There's alot of things waiting for Mummy to do as Mummy has MIA-ed from work since end March. Pumping of BM will still continue if I have the energy but will stretch a little longer.
Went for 2nd dose of Hep B vaccination yesterday. PD said Skyler is above average and feeding well so the reflux and colic is not that serious. yay! and I think he's slightly overweight as the average is 4kg and he is 5!
Mummy went for Pap Smear as well. Mummy's weight dropped another 2 kg again!
Haiz. And gynae asked me what happened? what's wrong? cos my weight is 45kg now and it's lower than my pre pregnancy weight. Nothing is wrong actually, i have been eating well, just a little tired. Hope all the weight will come back after i stop breast feeding.
Have been shopping alot these days.
Bought a Skip Hop Diaper Bag.
It's great! Organize diapers, bottles and stuff into different pockets. Attach to the stroller and Mummy can shop MORE. wahah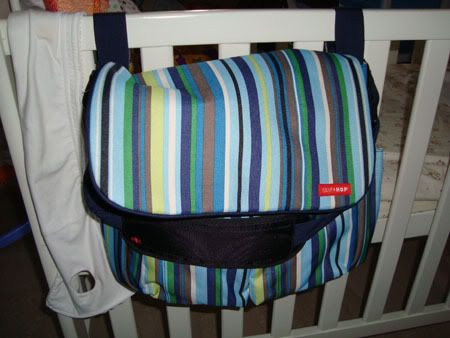 Bought a Pupsik Pouch size S. Size M was a little too big for me, but size S is alright, but he looks very cramp inside, wonder whether it's too small for him?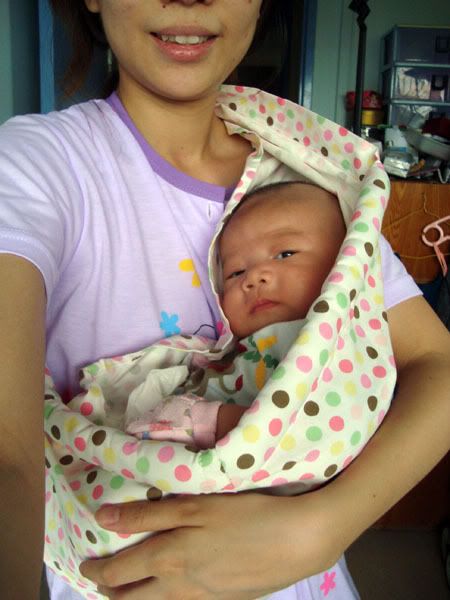 Bought cute socks to keep his happy feet warm!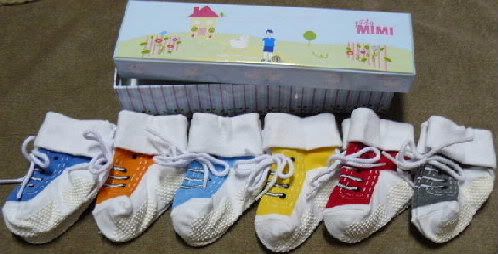 Bought alot of clothes online! for myself.. not Skyler's. Darren forbids me in wearing short skirts so this time round, I bought alot of skirt-like shorts. I need a wardrobe revamp! hur hur